Coffee Vanilla Frappucino
Nothing beats a cool coffee frappucino on a hot sleepy day.  The combination of caffeine and blended ice work together for a perfect pick-me-up.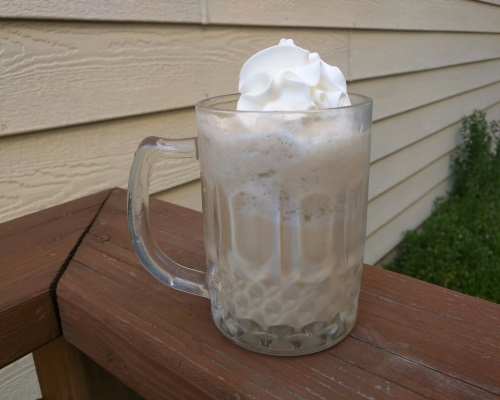 Ingredients
1 cup brewed coffee (cooled completely)
1 cup vanilla ice-cream (or any other flavor that complements coffee)
1 cup ice cubes
Directions
Blend cooled coffee with ice cubes in ice-crushing blender until ice is crushed and well blended.
Add ice-cream and blend until well mixed.
Feel free to top with whipped cream. Enjoy!
Makes about 2 cups of Coffee Vanilla Frappucino.
Reviews
{{note.Summary}}
edit
{{note.author.name}} on {{note.date | date:'medium'}}
{{writtenLevel}}
{{note.Comment}}